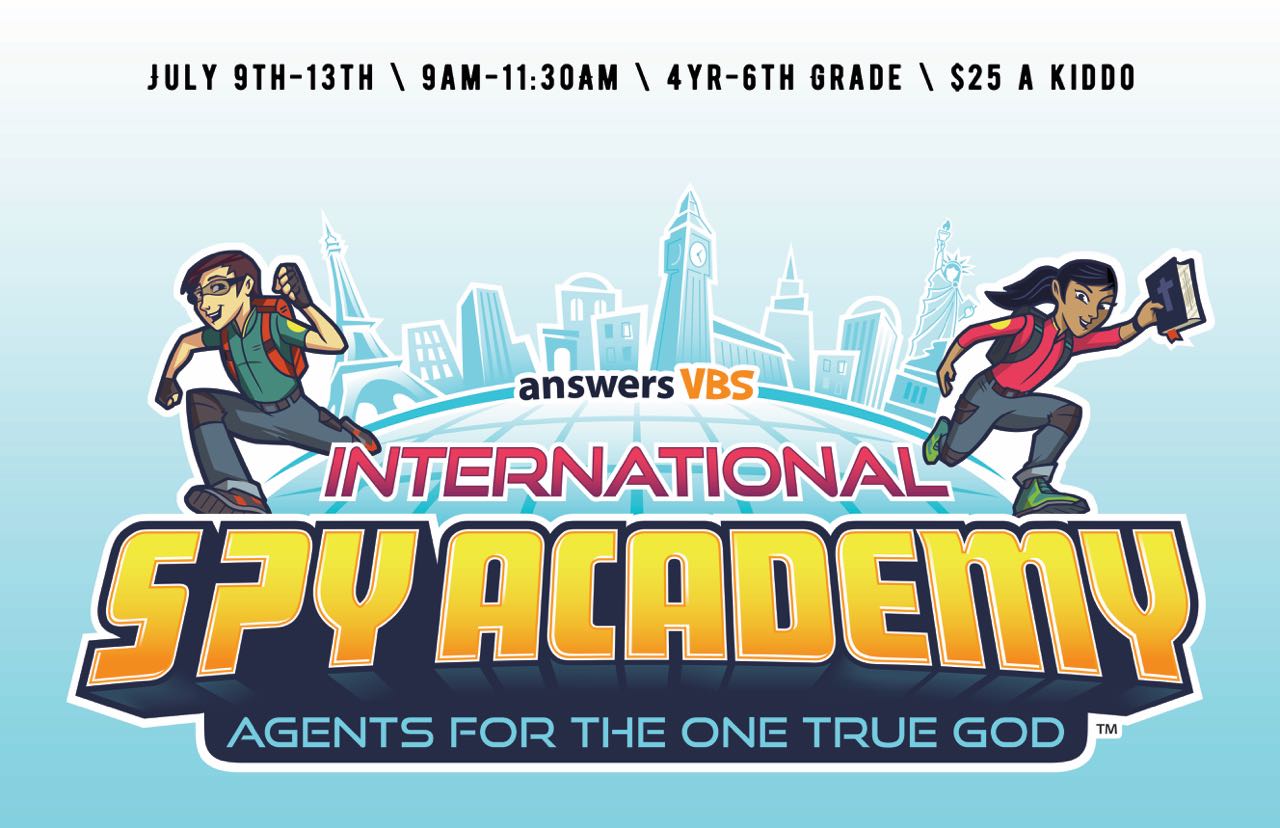 Vacation Bible School
Our annual Vacation Bible School is coming up this summer. It's not too early to sign your kids up for this once-a-year fun-filled week for your kids. At this years VBS the kids will learn about God, enjoy great music in praise and worship and have lots and lots of fun! The theme for this year is "Spy Academy" teaching your kids how to become top secret agents for God! It takes place everyday from 9-11:30 A.M. July 9th through the 13th. Hope to see your kids there! For more information email Magin@northhillschurch.us.
To register your kids click here.