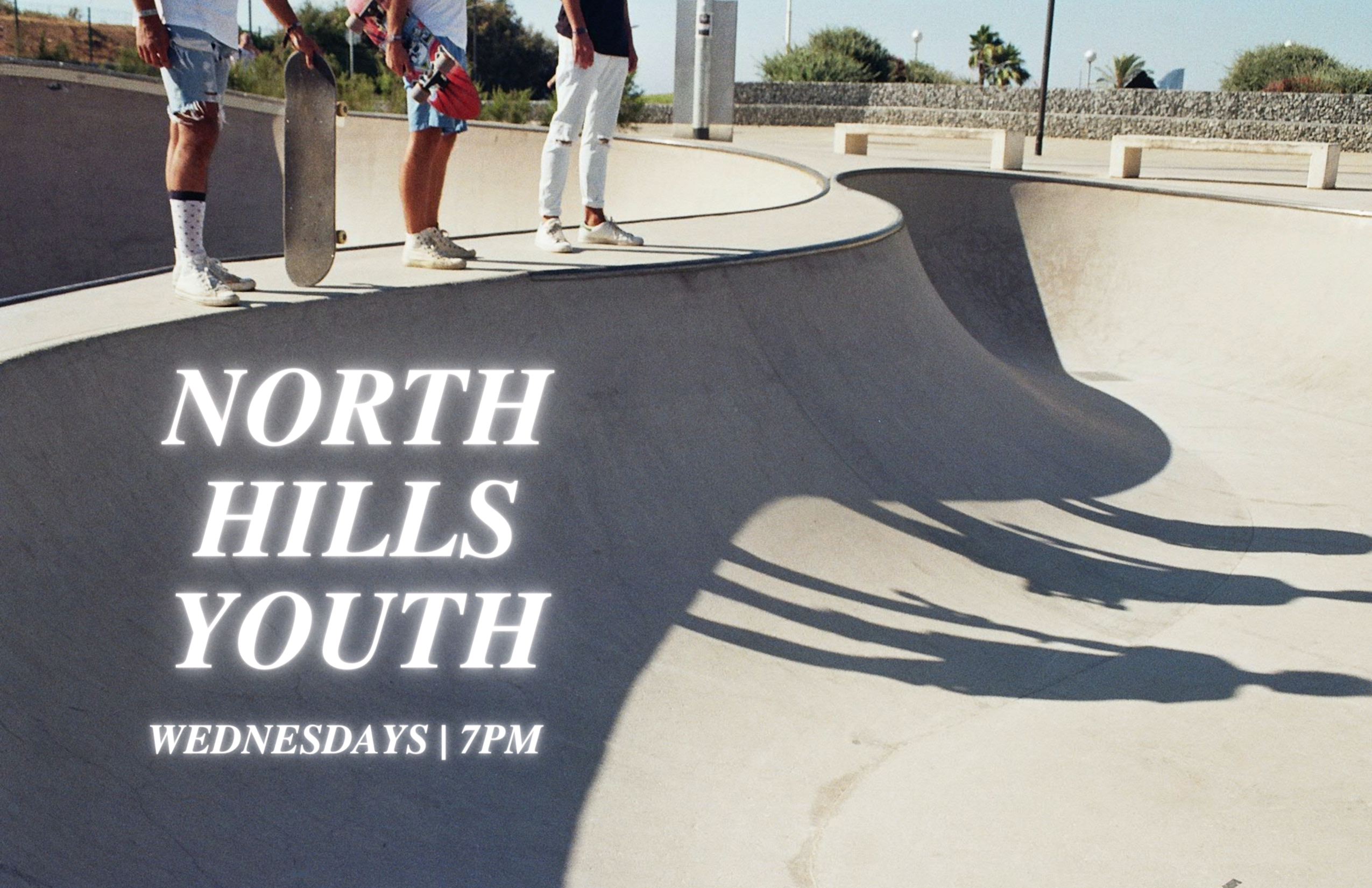 Youth Services
North Hills Youth is a connection point for Junior High and High School students that gather throughout the week.  We are passionate about seeing students come to the full realization that they have been created for a purpose to make a difference in the world.  Our mission is to CONNECT students to Christ and to each other, RELEASING them into their full potential.
Our youth hang out every Wednesday @7PM for discussion groups, worship, and a biblical teaching. All Jr. High and High School students are welcome to come.
Feel free to bring your friends.
We'll see you there!