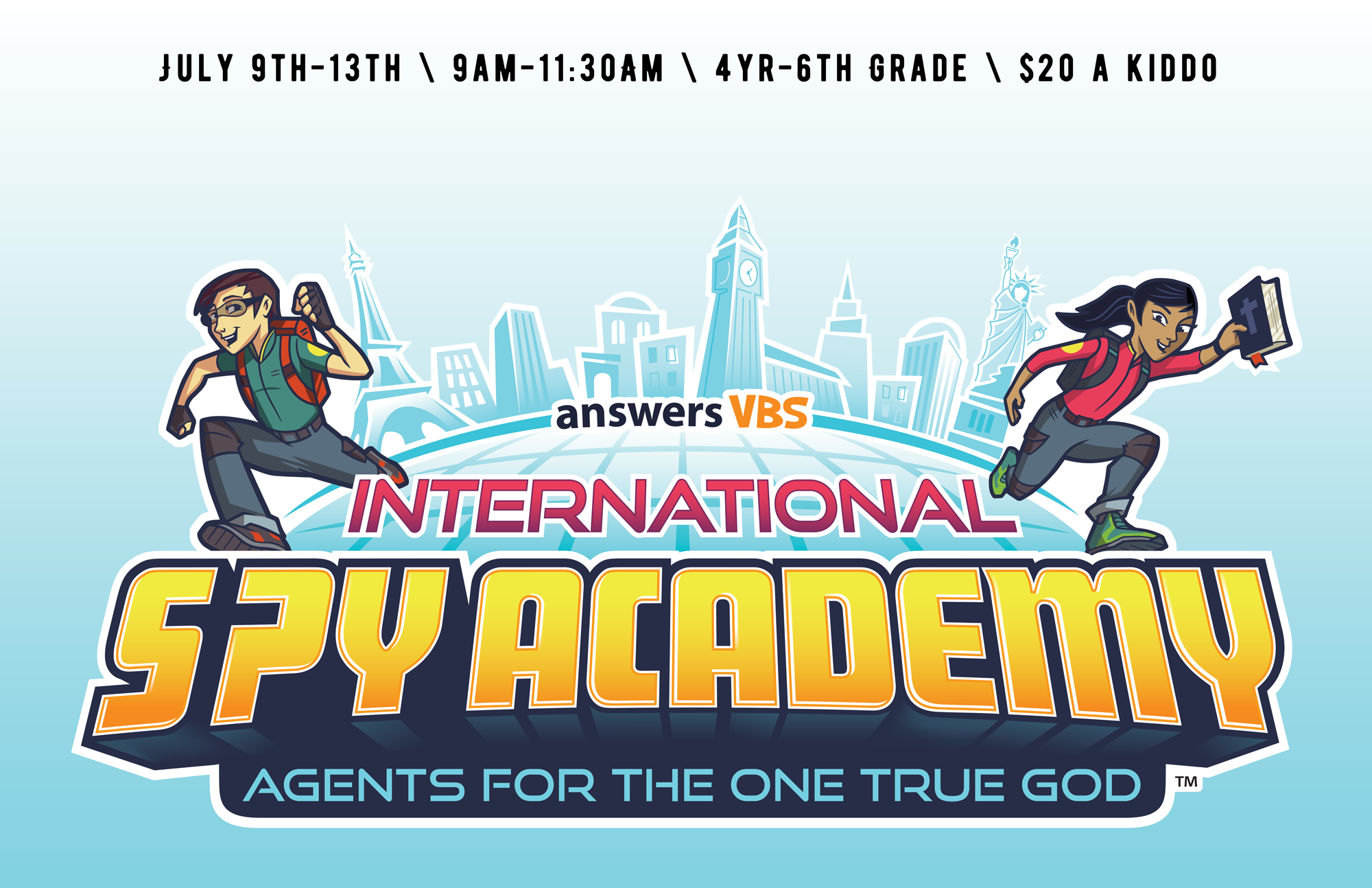 Vacation Bible School
Our annual Vacation Bible School is coming up this summer. It's not too early to sign your kids up for this once-a-year fun-filled week for your kids. At this years VBS the kids will learn about God, enjoy great music in praise and worship and have lots and lots of fun! The theme for this year is "Spy Academy" teaching your kids how to become top secret agents for God! It takes place everyday from 9-11:30 A.M. July 9th through the 13th. Hope to see your kids there! For more information email Magin@northhillschurch.us.
One of the best things about North Hills Church is the way we love kids, teaching them the truths of God's Word through creative, tangible means. Most of our church has family members under four feet tall. These small, fragile, precious ones provide unlimited children's ministry opportunities.
Our dedicated team of loving, enthusiastic teachers pour their love for Jesus into weekly lesson preparation and delivery. Every adult volunteer is thoroughly screened and trained, increasing their potential to make a God-inspired, God-empowered impact on the children under their care.
Since day one at NHC, kids have been the tail that wags the dog!
Pre-School Department
At North Hills Church, our heart is that all ages would receive the good news found in Christ Jesus. The Sunday morning experience for a 2-6 year old is centered around biblical teaching, engaging worship, and scripture memorization. We currently use "The Gospel Project" curriculum for this department. Below are the core values of this curriculum.
Elementary Department
First Service: Our 9:30 am service is often referred to as Children's Church. These services are designed to look similar to a youth service and our main church service, but with some added kid friendly features! The service begins with worship, and then the students break up into age level groups in order to read bible story of the day and answer some warm up questions. Then they come back together for a large group lesson. Currently Children's Church is doing a series on "Prayer." Each week is filled with activities and teaching to help our kids understand the importance and purpose of prayer.